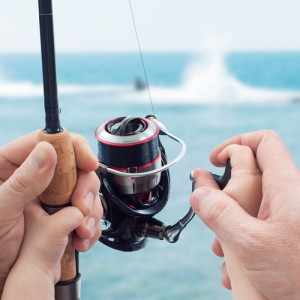 From spending a day at the local water park to taking the kids to see the latest Pixar film, there are plenty of fun ways for parents to spend time with their kids.
While these activities are definitely enjoyable, sometimes parents want to do something a bit more meaningful that contributes to instilling virtues and encouraging them to try new things. With that in mind, the following four family-friendly activities are fun and character-building ways to spend time together.
Explore the Great Outdoors
Most kids come equipped with active (sometimes vivid!) imaginations, which is helpful when exploring outdoors and learning about world history. As Moments a Day notes, start by talking about the explorers of years past and how they had to set goals and be incredibly determined in their quest to find new land. Before you head outside, spend a bit of time on the computer looking up famous explorers and the obstacles they had to overcome along the way. Then, head out for an exploration of your own and pretend to be adventurers finding new and exciting lands. Try to walk a bit longer than usual or over terrain that is tougher than the average sidewalk. This will help your kids to practice their own brand of determination in their quest to explore the neighborhood.
Go Fishing
If you have a body of water nearby like a lake or stream, consider taking your kids fishing. Not only will it teach them the important skill of patience, it's also a terrific chance to get away from iPads, iPhones and anything else that plugs in and just connect with your kids. As a bonus, if you catch anything you can enjoy a fresh fish dinner together. If you will be heading out to fish in a boat, be sure to show your kids the importance of following the rules of boating safety and licensing for your state.
Volunteer Together
As the United Way notes, volunteering as a family is a wonderful way to spend quality and character building time together. In addition to helping kids learn about the social issues that many people face, volunteering can put their own lives into perspective. As a bonus, kids typically really enjoy volunteering and benefit from it in many ways, including learning values like empathy and responsibility and gaining a lifelong desire to help others. Ask what type of volunteer work they may want to do and then make some calls to see what opportunities you can find in your area. For example, if your kids love dogs, the local animal shelter might be happy to have you come in a few hours a week to feed, water and walk the dogs.
Have an Old-Fashion Four Square Tournament
Organizing a fun family tournament of some kind helps to teach values like sportsmanship and the importance of staying active. Four-square is a great option. It's fun, it uses a minimal amount of equipment, and you just need a flat driveway or other surface to play. Set up a scoreboard, grab a ball and use chalk to draw out a 12-by-12-foot square and get busy competing in a fun and friendly way with each other. When you're done, head out for ice cream and enjoy a game well-played.