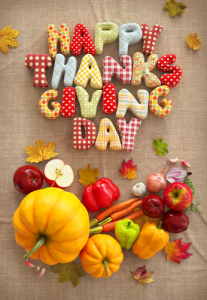 The top three things that Americans expressed gratitude for on Twitter this year were "life," "family" and "everything," according to the International Business Times. Take a moment to not only be thankful for these blessings, but also how you can protect them and ensure you'll have them for a long time to come.
Life
Taking care of your health is one of the best things that you can do for yourself, and regular physical activity has many benefits. According to the Centers for Disease Control and Prevention, regular physical activity helps control your weight and reduces the risk of diabetes, heart disease and some cancers. If it's been a while since you've engaged in regular physical activity, start slowly, but start. If you have a pre-existing health condition like arthritis or heart disease, speak with your doctor before starting any new fitness regimen.
You need to get regular physical exams to check on your health, but how often should you get them? In the past, medical professionals suggested seeing a doctor yearly, but that's not always necessary. The new standard: For people between ages 18 and 40, once every five years is sufficient, and every one to three years after 40. Periodic health exams not only help prevent illness, but they are a great way to get advice about how to best take care of yourself and ensure your good health for years to come. For more information about what should happen at your physical, visit eMedicineHealth.com.
Family
In a fast-paced world, it can be hard to make time for another precious gift: family. Spending time with your children is especially important, but it can require creative thinking to align your free time with theirs. To make sure you can spend time together, consider doubling time spent with family with tasks—take your kids with you to the grocery store and stop at a park or for ice cream on the way back. You can build wonderful memories with your family just by taking a moment out of your day to spend time with them, regardless of what you need to do to make it happen. For more ideas on how to maximize your time with family, check out this Parents article.
Everything
One way to show gratitude for your life, heath and possessions is to insure them. You undoubtedly have homeowners insurance and car insurance, but what about life insurance? Your loved ones would need some type of income replacement if something were to happen to you. Choosing a life insurance policy early in life can lock in your premiums, which become more expensive later in life.
Personal property insurance is another way to show gratitude; after all, it can take years of hard work to earn your possessions. Look into personal property insurance for your most important things, such as your computer and phone. Visit ProtectYourBubble.com to learn more about smartphone protection.
Being thankful for things means not taking them for granted. This holiday season, commit to taking good care of your life, your loved ones and your things.