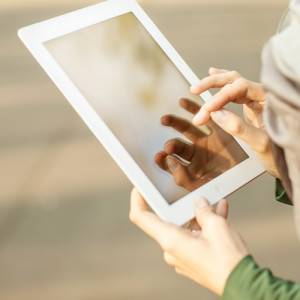 As a mom, you probably spend a great deal of time in your vehicle. You cart your kiddos to school, playdates, piano and soccer practice and run the endless errands to the grocery store, bank and the drive-thru coffee shop. You might feel like you are in your car more often than your own home.
In order to ensure that your four-wheeled transportation superhero is always in great shape, it's important that you keep it well-maintained and fix any issues that might pop up along the way. While you might rely on the window stickers that the dealership puts on your windshield to remind you about your next oil change, now there are a variety of apps, perfect for smart independent moms like you.
aCar
The aCar app will not only keep a record of everything that is going on with your own vehicle, but also any other cars that you might have in the family and even your bicycles. The intuitive app allows you to enter in your vehicle activities and keep a great record of your fuel mileage, your tune-ups and other maintenance, and how much you are spending to keep your car on the road. The app will remind you when it's time to make an appointment for an oil change or other general tune-up, and it also offers GPS support to help you get where you are going.
RepairPal
The award-winning RepairPal app is great for those times when something has gone wrong with your vehicle, and you are wondering what a fair price will be to fix it. The RepairPal app cannot only advise you on the correct costs of various repairs, but will also recommend reputable and reliable mechanics in your area. The app lets you track repairs to your vehicle and can keep you from feeling less than knowledgeable at the mechanic.
Flat Tire Help
While there are certain repairs that you might want to leave to the mechanic at the dealership or local garage, there are others that you can certainly tackle yourself. One of these is changing a flat tire. Thanks to the Flat Tire Help app, you no longer have to worry about being stranded at the side of the road waiting for assistance to show up. The app offers easy-to-follow instructions on how to change a flat tire on your car. If it's time to replace your tires completely (if tread is thin or wear is apparent), purchase tires from an online retailer like TireBuyer. Simply enter in your vehicle's make and model and the website will let you know which size of tire to purchase. This way, if you get a flat tire while you are out running errands you can use the Flat Tire Help app to put on the spare tire, and then once you are back home you can use the app again to remove the spare and put on a new tire.