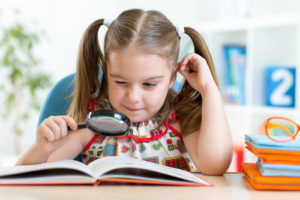 Summer vacation quickly came and went, and now the kiddos are heading back at school. If your child has autism, getting ready for school might take a bit more time and effort. Because kids on the autism spectrum often have trouble adjusting to change, it's important to take some tangible steps to help get them ready. With this in mind, the following tips can help kids with autism have a relatively smooth start to the school year.
Use a calendar
Because many kids who are on the spectrum like to see a written schedule, mark the important school days on the calendar and talk about them with your child. Note dates like Meet the Teacher night and First Day of School on the calendar and let your child mark off the days as they happen.
Take a tour of the school and class
As Friendship Circle notes, a great way to help kids with autism have a good start to the school year is to schedule a tour of the classroom. Ideally, the teacher will be there and you can spend some time speaking with them. While Meet the Teacher night offers the experience, these events tend to be pretty crowded with many parents and kids clamoring for the teacher's time. If your child isn't too overwhelmed by the classroom and teacher visit, you could also show him or her the lunchroom, playground and gym.
Shop early for back-to-school items
Most teachers have a specific list of supplies that they would like each student to bring, as well as suggested donations for the class. See if you can get this list early so you can get the shopping done ahead of time — when the stores won't be too crowded and the selection will still be great. And allow your child to choose as many items as possible on the list so their excited to use them. Also think about extra goodies that will help them adapt to school. For example, some kids with Asperger's like to wear sunglasses when going in public. If your child likes their shades, a cool new pair of sunglasses can give them an extra boost of confidence, and may also help protect them from sensory overload.
Practice the schedule
Because it can be hard for kids with autism to adjust to changes in routine, the sooner you can start practicing the upcoming school schedule, the better. Implementing the routine prior to the first day of school — this includes adjusting bedtimes and waking your child up earlier in the morning, encouraging them to eat breakfast soon after waking up and working on getting dressed in a timely manner — will help with the transition.
Practice school activities at home
To help your child with autism get through the school day successfully, especially during those first few weeks when everything is changing, practice whatever classroom and school activities you can at home. For example, pack your child's lunch in his new lunchbox and make sure they can open and close it from the comfort of the kitchen table. If they wear a uniform for school, have them get used to wearing the new clothing at home.