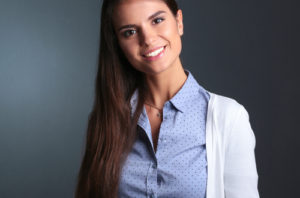 Although there is no universal consensus about the steps to happiness, commonly-accepted avenues include finding an environment where you feel at ease, helping others and recognizing self-worth. Applying these ideas to a career, considering the amount of stress already present in a working mom's life, may play a pivotal role in personal happiness.
Every Day Is A New Day
Researchers tell us that momentary happiness in not true happiness. Instead, you need to look at the big picture. In a career, this means finding a job where you glean something from both the positive and negative moments. This is a typical source of reward for the entrepreneurially-minded, who see every interaction as an opportunity. If you find excitement in the dynamic nature of working for yourself, then you may consider becoming an Amway associate. Their platform, one of the largest direct sales businesses in the world, lets you have your own product line while working under a large company's umbrella.
Environment Makes The Mood
Some people prefer to avoid the stressors of running their own company; perhaps they'd rather be outside, interacting with nature. When it comes to happiness, the environment makes the mood. It may seem counterintuitive at first, but a government job can provide you a great environment to work in. For instance, the U.S. Department of Agriculture, which includes the Forestry Department, is a good place to find a job working in nature. This is a good place for moms returning to the workforce to look given that the department has specialty recruitment programs geared specifically for them.
Direct Focus Outward
It's a widely-held opinion that lasting happiness is dependent on doing good for others. If you have a degree related to public service, social work or health care, get out there and use it. Even if your expertise falls outside of these categories, you can look to local nonprofit organizations to do some good. Nonprofitjobs.org is a good place to start your job search. If you belong to a church or community center, use them as a resource. In the nonprofit world, you may need to spend a little time doing volunteer work. Be sure to make it clear that you are looking for a career and then show them how valuable you are.
Create The Lifestyle That You Want
Working in a particular setting may sound fulfilling but is ultimately not possible, considering you still need to pick up the kids from school at 3 o'clock. Part of the happiness formula is to create the lifestyle that you want. The mantra here is "you can have it all." Currently, a quarter of workers in the U.S. work from home, and this number is doubling every decade. Look for jobs that you can do at home and that will give you the flexibility to balance home and career. Both CareerBuilder and Monster have search fields for remote and work-from-home positions.
Recognize Your Worth
Lastly, to be happy, you need to feel valued. This can come from knowing that you are an elemental member of a team or through positive reinforcement, but perhaps the most objective way to feel valued is to have a clear sense of what you deserve to be paid for your work. Use the Bureau of Labor Statistics to compare salaries being offered by a potential employer with the national averages. You can use this data as a negotiating tool in order to land the ideal job.