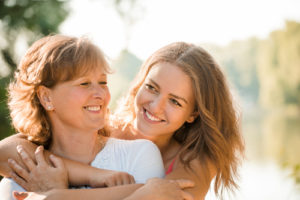 When you teen is at home, are they bonding more with you or their smartphone? Every parent knows that competing with a screen is becoming harder as years go by, which is why the outdoors is such a great place to get away from all things digital and connect with your teenage son or daughter in a way that isn't easy at home.
If you want to bond more outside, but don't consider yourself "outdoorsy," these are some great places to get started and connect with nature as a family.
National & State Parks
National parks and state parks, such as Yellowstone or Grand Canyon, are great places to start with outdoor adventures because they're organized and developed. One phone call to a park ranger and he or she will know all the best trails, campsites, lodging and points of interest to visit with your son or daughter. And, as an added bonus, national and state parks are home to some of the most beautiful natural sights in the country. You can't go wrong.
Wilderness Lodge
Not ready for camping? A wilderness lodge offers the comforts of a hotel while still delivering the sights, sounds and smells of the outdoors. Nearly every national and state park will have at least one wilderness lodge ranging from the heart of the village to the most remote areas possible. The Grand Canyon, for example, has a lodge at Phantom Ranch, which requires a nine-mile hike to the bottom of the canyon.
The key is to book as early as possible. Lodges fill up fast because parks are popular and it's the one place to stay overnight without camping.
Car Camping
The lodge was nice, but now it's time to take the outdoors to the next level. Car camping is pitching a tent at any site with a parking spot nearby. It doesn't necessarily mean you have to sleep in your car, just that the campsite doesn't require any hiking to reach. You can certainly car camp inside state and national parks (with permits), but this method offers more freedom to camp in national forests with less crowds and no requirements for permits.
You can camp at designated sites, which charge a small fee and offer amenities such as bathrooms, picnic tables and sometimes even showers, or primitive dispersed sites, which are essentially open spots along forest roads. Dispersed camping is almost always free but also primitive — meaning there are no amenities.
Boating & Fishing
The water may be the one place teens can do absolutely nothing without being bored. Whether it's on the boat or fishing off the side of a pond, water activities are a great way to shut down while being engaged in the moment. Even if you've never boated or fished a day in your life, the equipment — like rods and reels — is affordable, boats are easily rented and the process is easy to learn.
Swimming Holes
At the other end of the spectrum, a good swimming hole is a great place to beat the summer heat and let loose in the outdoors. You can find a good swimming hole almost anywhere, but they're especially spectacular in the southwest, where cool blue waters meet the contrast of the red rocks. Find one near you and jump in!