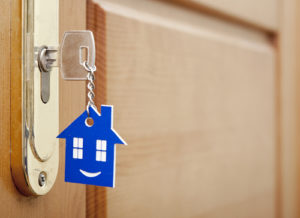 A mama bear will do anything and everything to protect her cubs, and that means creating a safe and protected living environment. After all, a safe and secure home, is a happy home. Make sure your family's habitat is a danger-free zone by asking yourself the following questions.
Are you taking preventive measures to prevent a break-in?
Many families have the "it'll never happen to me" syndrome. Except there's a burglary every 18 seconds in the U.S., according to a Safe Wise report. The good news is that research from the University of North Carolina at Charlotte's Department of Criminal Justice and Criminology found that a home security system tends to deter burglars.
Take action now to prevent a "should have" situation by protecting your home with a wire-free home security system. Lorex's battery-operated design eliminates the need for any bulky cables, so the system can be installed discreetly indoors and outdoors and maintain your home's aesthetic integrity.
Is your family educated about fire safety?
It's also important to be proactive about fires and avoid being a part of these scary statistics: The National Fire Protection Association reports that in 2016, there were 1,342,000 reported fires that caused 3,390 deaths and $10.6 billion in property damage. The American Red Cross encourages families to come up with a fire escape plan, as well as follow fire-prevention tips and fire-safe habits. Fires start and spread quickly; practice with your children how to use a fire extinguisher and how to escape during an emergency.
Have you thought about home protection while planning your vacation?
In the midst of all the excitement surrounding an upcoming vacation, protecting your home while away can become an afterthought. Posting a countdown to your vacation on social media and sharing pics during the trip may seem innocent, but this can be an open invitation for criminals to scope out your house. The majority of home invasions are committed by burglars who live close by, so you'll want to eliminate any signs that it's unattended. Install a light switch timer, stop your mail and ask a trustworthy neighbor to keep an eye on your house.
Is your backyard a safe and secure environment?
The backyard is a playground for the whole family. From grilling out to dips in the pool, the backyard may be your family's favorite place to hang, yet you'll want to survey the area for areas of potential danger. Prevention identifies these hot spots that are prone to potential accidents and hazards: the grill (and used charcoal), toxic plants, small pools of water where mosquitos live, an unfenced pool, areas sprayed with pesticides and the deck if it's worn and weathered.
Do you have a carbon monoxide detector?
A carbon monoxide detector is a must-have for household safety. A Secure Life explains that this colorless and odorless gas is found in combustion fumes produced by stoves, burning wood or charcoal, heating systems and gas ranges. Carbon monoxide poisoning can be fatal, especially since it's undetectable as it builds up over time. Install an alarm that detects carbon monoxide, plus contacts emergency services and paramedics.
Use this Q&A as a reminder and refresher for home safety and protection. If you're like most families, you live a busy and sometimes overwhelming life. It's easy to overlook household dangers and hazards amidst all the chaos. Carve out some time to address home, fire and backyard safety, and give yourself some peace of mind.